Inclusion Education and Training Blue Cross Blue Shield of Michigan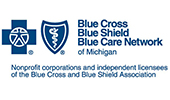 Inclusion Education and Training Blue Cross Blue Shield of Michigan
Challenge
To remain competitive in the changing health care landscape, our leadership recognized the need to improve several elements of our culture which included promoting a sense of inclusion and developing cultural competency among the work force to be able to provide the best in customer experience for our health plan members and customers.
Actions
Mandatory cultural competency training was put in place for our nearly 6,000 employee population at that time. The comprehensive, four-hour training provided the foundation to increase awareness about diversity, the many facets of diversity and the role of inclusion in the workplace and our communities.  It also provided the framework for understanding how to effectively engage and interact with individuals of different cultures and communities. This training was immediately implemented for all employees in the workplace over a two-year period.  Required cultural competency training continues for all new hires into the company.  Additionally, regular and ongoing learning sessions are provided for employees on diversity and inclusion topics as well as on different cultures and communities.  Storytelling is an important element of these learning sessions and provide the opportunity for employees to share perspectives, experiences and learn from one another.
Outcomes
98 percent of the work force received the cultural competency training over a two-year period.  More than 200 learning sessions are provided annually.  In 2017, there were more than 5,000 in employee attendance at the learning sessions.
Diversity and inclusion is an imperative throughout Blue Cross. Having a diverse team ensures we reflect our members and their communities and serve them with empathy and compassion. Having diversity of thought provides innovation and perspective. And having diverse suppliers helps us to support the places in which we live, work and play.
Get In Touch
Learn more about what organizations are doing to act on diversity and inclusion.
Contact Us