Inclusion Education and Training, Affinity Groups and Networks, Race in the Workplace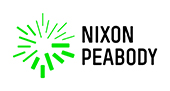 Inclusion Education and Training, Affinity Groups and Networks, Race in the Workplace
Challenge
We recognized a societal lack of understanding about unconscious bias and its impact on individuals in the workplace.
Actions
Last year, we instituted a mandatory firmwide unconscious bias training and workshop for all attorneys across the firm. We hired an outside consultant to provide a detailed introduction to this incredibly complex subject. It was important for us to educate our attorneys on the basics of the concept along with tools for interrupting unconscious bias. As a follow up to the training, we created a "Tip Sheet" for interrupting unconscious bias in performance evaluations. This document was presented to all attorneys across the firm prior to the commencement of "evaluation season," and re-circulated the following year to provide a reminder on the tips. We also launched our NP Diversity Dialogues series, a series of events and programs designed to facilitate a conversation on matters related to diversity and inclusion. This series is an opportunity for each office to engage in a meaningful discussion on issues related to race, gender, sexual orientation or inclusion in an open, judgment-free setting. The series is open to all, in order to create a more inclusive workplace.
Outcomes
All our attorneys participated in the Unconscious Bias Training and Workshop. Following the training, we have seen increased participation in our diversity and inclusion programs and initiatives. There have been multiple subsequent requests for a follow up to the initial unconscious bias training and workshop.
Creating a culture that fully embraces differences and promotes inclusion ensures that our organization is able to handle the changes ahead and enables us to anticipate our clients' needs in an ever-changing world.
Get In Touch
Learn more about what organizations are doing to act on diversity and inclusion.
Contact Us