Inclusion & Belonging Learning & Development Roadmap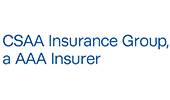 Inclusion & Belonging Learning & Development Roadmap
Challenge
In reviewing our diversity and inclusion learning program, we realized that key cultural concepts of a diverse and inclusive culture could be more impactful if reinforced across the employee experience.  
Actions
With an important cultural goal being to foster a workplace in which all employees can bring their "whole selves" to work, and feel a deep sense of belonging and inclusion, we came up with an approach that touches key points of the end-to-end employee learning experience: an Inclusion & Belonging, Learning & Development Roadmap.
Outcomes
The result is envisioned as an end-to-end workplace experience – from the time we meet with candidates, through hiring, engaging and developing employees throughout their careers.
A culture in which everyone feels a sense of inclusion and belonging doesn't happen by chance or just in employee orientation. It needs to be intentional, based on shared values, leadership and a well-thought-out, integrated plan. It needs to touch the employee from Day One, across the entire employee experience.
Get In Touch
Learn more about what organizations are doing to act on diversity and inclusion.
Contact Us