Improving Community Health, Health Equity, Diversity & Inclusion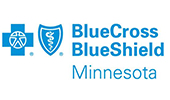 Improving Community Health, Health Equity, Diversity & Inclusion
Challenge
While Minnesota consistently ranks as one of the healthiest states in the nation, it is also home to some of the greatest health disparities. As a leader in our state's health, we recognize our role in addressing these inequities.
Actions
Blue Cross' investments in our state's health focus on transforming communities by addressing community health through reducing commercial tobacco use, physical inactivity, and unhealthy eating. The work focuses on community-driven change in partnership with those facing the greatest inequities, primarily people of color and American Indians, with Blue Cross as the catalyst, advocating, influencing, and providing TA to advance the work
However, this external work would be inauthentic without parallel efforts to get it right on the inside. Our internal focus has been on:
Providing opportunities for employees to advance individual intercultural competencies that promote diversity and inclusion
Shaping equitable workplace environments for employees
Creating a health equity policy
Creating a "health equity scorecard" to evaluate and improve our work
Outcomes
Our investments in communities experiencing the greatest inequities exceeds $128 million. We've seen policy success on flavored and menthol tobacco restrictions- that targets African-American and LGBTQ populations, creating state funding to reduce food deserts in urban and low-income areas, and increasing access to parks systems to reduce structural racism in policies and function.
We are developing cultural competency skills using the Intercultural Development Inventory (IDI), to help shift cultural perspective and appropriately adapt behavior to cultural differences and commonalities. This assessment has been done by every leader across the organization. The IDI has been invaluable for development and is helping us increase competency and better serve partners, customers and community members.
Our health equity policy has resulted in all work requiring a health equity analysis before decisions are made, and supported environmental changes including supporting employees who are transitioning gender.
In my experience, one of the most important traits of a high performing organization is an aggressive and consistent attention to Diversity and Inclusion as a core value and a business imperative. Embracing diversity of opinion, experience, cultural norms and insights is what makes companies vibrant, innovative and distinct. Fierce attention to inclusiveness not only allows us to mirror the diversity of the communities we serve, but it also helps us eliminate the bias and
narrow-mindedness that prevents an organization from reaching its full potential. Given this, I believe there should be few greater priorities at Blue Cross and Blue Shield of Minnesota than an intensive focus on Diversity and Inclusion as a core value. It will be woven into the fabric of our culture, strategy, products and benefits, and operations, and in so doing, will allow us to successfully care for the members we serve and eliminate the disparities and non-inclusiveness in our community that gets in the way of good health for all.
Get In Touch
Learn more about what organizations are doing to act on diversity and inclusion.
Contact Us