Illinois CPA Society Diversity Summit: Leaders Championing Change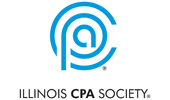 Illinois CPA Society Diversity Summit: Leaders Championing Change
Challenge
Diversity and inclusion are challenges that virtually all accounting firms face. Moving the needle requires candid conversations and decisive actions from the leaders of those organizations. We recognized that the Illinois CPA Society is uniquely positioned to bring stakeholders together to ignite conversation, educate, and share D&I best practices among firm and company leaders in the accounting profession.
Actions
In 2016, the Illinois CPA Society offered a Diversity Summit, a half-day, invitation-only training program featuring engaging presentations by emerging leaders advancing diversity, as well as expert diversity and inclusion thought leaders. In addition to the main program agenda, in 2017 there was an exclusive peer-to-peer breakout session for firm managing partners. This professional development opportunity was offered at no cost to attendees in 2016, 2017, and 2018.
Outcomes
The program has attracted 100-150 people each year and more than 90% of program attendees said the overall program was excellent or very good. In 2017, there were 28 participants in the exclusive peer-to-peer discussion and 19 of those were managing partners at accounting firms in Illinois.
It was an honor to have so many leaders in the accounting profession come together to identify tangible solutions for firms of various sizes. It's critical for us as leaders to understand not only the business relevance of diversity and inclusion, but also how our workplace cultures can influence the retention and advancement of our diverse talent.
Get In Touch
Learn more about what organizations are doing to act on diversity and inclusion.
Contact Us