Identifying high potential women and accelerating their development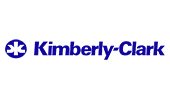 Identifying high potential women and accelerating their development
Challenge
To effectively meet our consumers' needs, Kimberly-Clark is focused on increasing the diversity of our employees.  A critical element is taking steps to develop women to increase the representation of women in Senior Leader positions.
Actions
Six years ago, Kimberly-Clark began implementing three interconnected strategies to deepen and diversify our bench of successors for Senior Leader positions.  First, we enhanced our Talent Review process, implementing robust definitions to identify high potentials and holding succession planning discussions to align on near- and long-term successors for Senior Leader roles.  To drive accountability, we established a goal tied to executive bonuses that at least 75% of Senior Leader roles need to be filled according to the succession plan.  
The second strategy centers on accelerating the development of high potentials, including the implementation of a 9-month program to develop successors for Senior Leader positions.  We are pleased that 44% of program participants have been women, which is more than 10 percentage points higher than the percentage of women in the overall population.  In addition, 50% of the high potential participants who have been promoted to Senior Leader roles are women. 
Finally, we have established analytical tools that enable HR and business leaders to have visibility to the demographics of our leaders and successors.  This supports our ability to make data-based decisions and assess our progress in enhancing the diversity of our executive ranks.
Outcomes
Since 2014 we have seen a 30% increase in the number of women in Senior Leader roles.  Over the past two years, 79% of Senior Leader roles have been filled according to their succession plan, with 38% of these roles being filled by women.  Importantly, women comprise more than 45% of successors we are developing for Senior Leader roles, laying the foundation for Kimberly-Clark to increase the number of women executives in the future.
People are our biggest competitive advantage. For Kimberly-Clark to grow and prosper, our primary responsibility as leaders is to build talent. We need the right people in the right roles with the right values and skills. And then we need them to come to work every day knowing their ideas matter and that they can make life better for people around the world.
Get In Touch
Learn more about what organizations are doing to act on diversity and inclusion.
Contact Us