Human Rights Campaign Corporate Equality Index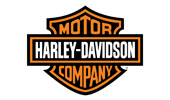 Human Rights Campaign Corporate Equality Index
Challenge
At Harley-Davidson, we believe in creating and sustaining an engaging, diverse and inclusive workplace where every employee gets to bring their whole self to work.  In 2018, we turned our attention to an LGBT Equality opportunity that would reflect our true commitment on the Corporate Equality Index with the Human Rights Campaign.
Actions
As a practice, we don't fill out employment surveys at Harley-Davidson. That practice was impacting true representation on the Human Rights Campaign Corporate Equality Index and inaccurately reflecting our support of LGBT+ employees, riders and community.  So, we engaged in a brief conversation that started with an email sharing some of the things we are doing and acknowledging our commitment to continue working toward improvement. 
Outcomes
We had a 30-minute call with the HRC, answered some follow up questions via email, and are proud to share our score moved from 10 to 90. We believe the road to more inclusion starts with a conversation, and having one with the HRC allowed our truth to emerge and allowed us to share it with pride to employees, riders and community.  
Freedom is personal.  When we think about our company Purpose to fulfill dreams of personal freedom and as we all see the meaning we bring to a world of individuals who use Harley-Davidson to make a statement about who they are, diversity is as powerful an idea in our business as you can get.  With our powerful purpose, we are striving to be the most customer-led company on the planet.  We'll only truly get there with a genuine curiosity and passion for the great diversity in our world and by reflecting that in all we do, how we act and what we believe.
Get In Touch
Learn more about what organizations are doing to act on diversity and inclusion.
Contact Us