Human Rights Campaign Corporate Equality Index at Lendlease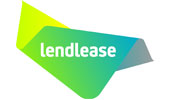 Human Rights Campaign Corporate Equality Index at Lendlease
Challenge
Lendlease began participating in the Human Rights Campaign Corporate Equality Index (CEI) survey in 2014, our first foray into diversity and inclusion-focused measurement. In the early stages of showing more visible support for our LGBT employees, we knew participation in the survey would help us identify ways to further our commitment to LGBT Inclusion.
Actions
We scored 70 on our first submission, which was a great result, but it showed us we could do more to have a more inclusive workplace for our LGBT employees, so we took additional steps which included: 
Equal health coverage for transgender individuals without exclusion for medically necessary care
Anonymous employee surveys conducted on an annual/semi-annual basis allow employees the option to identify as LGBT
Supplier diversity program with demonstrated effort to include certified LGBT suppliers
Demonstrated public support for LGBT equality under the law through local, state or federal legislation or initiatives
Outcomes
Two years after scoring 70, we scored 100 and have maintained a 100 score for 3 consecutive years.
Get In Touch
Learn more about what organizations are doing to act on diversity and inclusion.
Contact Us