Horace Mann's Leadership Symposium: Leading Women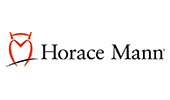 Horace Mann's Leadership Symposium: Leading Women
Challenge
It is critical to our organizational success to have a fully engaged workforce that reflects and aligns with our customer base. We also believe a diverse and inclusive culture affords us the opportunity to attract and retain top talent. As women make up 55% of our employee population, it is essential we focus on gender diversity from the boardroom to our entry-level positions. A key factor in fostering an inclusive environment is that we understand the unique challenge of women in the workplace and to provide the support systems to help them reach their full potential.
Actions
Horace Mann has built an organization with a strong commitment to gender diversity. We are proud of the number of female leaders in our organization. In fact, 40% of our senior management roles and 20% of our board seats are filled by women. Our leadership development programs serve slightly more women than men and the promotion rate for women slightly exceeds that for men. In addition, we have analyzed our pay practices by gender, and within our salary structure, we see near perfect parity when comparing median pay of women to men. Intentional focus is required to continue that progress. 
This year we held our first Leadership Symposium bringing together over 30 of our top producers and senior management -all women. The Symposium was hosted by me. We covered topics ranging from how to build your business, networking strategies, and managing your focus and time to ensure success. For the keynote event, I was joined by a panel of women leaders in our community, including our school district superintendent, a bank president, and a state legislative representative to answer the group's
questions on our own history and experiences as women in leadership. The true power of the session, however, was the opportunity to pause and have meaningful conversations. These conversations ranged from providing advice on managing our demanding lives, addressing challenges to inclusion, and how to be skilled leaders. This Symposium is part of our ongoing commitment to build and maintain an
environment of inclusion.
Outcomes
This was our first Leadership Symposium, but based on the feedback, we know there is a need for more exposure to this type of motivating, informational session. Continuing to do this type of outreach will lead to more successes for our company, with a diversified leadership team.

More than 30 women leaders participated, and their feedback indicated the event was inspiring and
motivating.
The CEO Action for Inclusion pledge showcases the importance of diversity in our everyday business, and how different backgrounds and skill sets contribute to a more successful company. A more diverse company allows us to better serve our customers and each other because we gain an understanding of some of the unique challenges each one of us faces, and how those challenges influence our ability to succeed. It also challenges us to embrace having open and honest conversations about the actions we need to take to be more inclusive and to allow every individual the opportunity to reach their full potential.
Get In Touch
Learn more about what organizations are doing to act on diversity and inclusion.
Contact Us