Holistic and Comprehensive Wellbeing and Benefits Program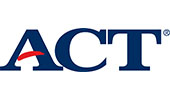 Holistic and Comprehensive Wellbeing and Benefits Program
Challenge
Create a comprehensive and holistic set of programs designed to support team members professionally and personally.
Actions
ACT's wellbeing program, including traditional benefit offerings, is designed to support the "whole person" and provide personalized solutions across the following six pillars: financial, physical, emotional and psychological, social, career, and community. Examples of programs offering personalization and choice include:
• Comprehensive medical coverage including access to virtual health and behavioral health care services, dental options based on individual needs (e.g., orthodontia or not), Employee Assistance Programs (including childcare and eldercare referrals and family counseling), and a legal assistance plan.
• Access to onsite nurse clinic, state-of-the-art fitness center, chair massages, and healthy cafeteria options.
• Financial wellness program including free access to nationally renowned financial planning experts, onsite retirement consulting advisors, voluntary life insurance and AD&D options, and generous employer retirement contributions.
• Education-based programs including tuition assistance program and 529 savings account with an employer matching contribution.
• Free weekly meal planning and grocery delivery service, discount programs, pet insurance, vendor fairs, flu shot clinic, and company-sponsored wellbeing events, dry-cleaning, etc.
Outcomes
Our team members feel cared for and supported throughout each life stage and view ACT as a partner in providing solutions for their overall wellbeing. Our programs consistently rank as highly valued in team member surveys.
Each person has a different life story – where they've been, where they are, where they hope to go. ACT's well-being program recognizes that diversity. We support team member well-being it because it's the right thing to do, and because a person who is financially, physically, and emotionally healthy is happier and more productive, and that adds directly to our bottom line.
Get In Touch
Learn more about what organizations are doing to act on diversity and inclusion.
Contact Us