Highmark Health's Rooney Rule for recruiting diverse talent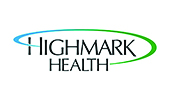 Highmark Health's Rooney Rule for recruiting diverse talent
Challenge
As the second largest integrated healthcare delivery and financing system in the nation—with more than 40,000 employees and a diversified portfolio of businesses that serve nearly 50 million customers—Highmark Health strives to have a workforce that is representative of the organization's customers, members and patients. Highmark Health's diverse and inclusive leadership seek to clearly demonstrate our commitment to diversity and inclusion through meaningful programs and best practices that push the organization to new levels, helping to ensure that we exceed the needs of the increasingly diverse communities we serve.
Actions
In 2015, Highmark Health implemented the Rooney Rule, named after Pittsburgh Steelers Chairman Dan Rooney, who first instituted the rule within the Steelers organization and later championed it across the entire National Football League with eventually, the NFL Commissioner adapting the initiative. To ensure diversity was represented not only on the field but also within his organization, Rooney's rule required that at least one minority candidate be included in the candidate pool for all coaching and front office job openings. Likewise, at Highmark Health, our top leaders have adapted the Rule and are committed to interviewing at least one diverse candidate for any open position at the director level and above. Within our version of the rule, we view a diverse candidate to be someone who differs from the makeup of the particular hiring group and diversity to encompass a range of dimensions including race, ethnicity, gender, people with disabilities, and veteran and military personnel.
Outcomes
By implementing the Rooney Rule at Highmark Health, we wanted to ensure that we are building leadership that reflects the diverse customers, patients, and members we serve. Since the Rooney Rule's inception at our organization, we have seen a positive impact in diversity within our senior management ranks. For 2016, our first 'full' year of measuring this initiative in our core Pennsylvania-West Virginia-Delaware markets, 61% of our Director level positions were filled by diverse candidates. 46% of our VP-Vice President level and above were filled by diverse candidates. Following the success of this strategy at our senior levels, we plan to implement this rule for all management roles and within our supplier diversity program. As the demographics continue to change outside of our walls, we feel it is critical to reflect and represent perspectives in our workforce and leadership.  
In our effort to transform health care and our enterprise to a more customer-focused culture, it is crucial that we bring more diverse perspectives to our workforce. To meet that challenge, we must be vigilant in pursuing and investing in talent with a particular focus on talent that reflects the organization's growing diverse, national base of customers, members, and patients.
Get In Touch
Learn more about what organizations are doing to act on diversity and inclusion.
Contact Us