Helping Organizations Close the Gaps and Become Great Places to Work FOR ALL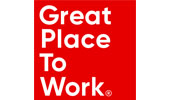 Helping Organizations Close the Gaps and Become Great Places to Work FOR ALL
Challenge
Most organizations do not have detailed, actionable data on whether they have workplace "gaps"—significant differences in how positive the work experience is among groups of employees. These gaps represent a less-than-fully inclusive culture, and they create a drag on organizational performance. 
Actions
Great Place to Work's Certification program allows organizations of virtually any size to get precise information on what gaps they may have, and guidance on how to build a consistently positive workplace that works for everyone, no matter who they are or what they do for the organization.
The program starts with surveying an organization's employees with Great Place to Work's Trust Index© survey, which measures levels of trust, pride and camaraderie and is the primary tool we use in producing the FORTUNE 100 Best Companies to Work For ranking and other Best Workplace lists.
Once the Trust Index survey is complete, organizations receive detailed reports on their overall culture, how that culture is experienced by various demographic groups, and how those results compare to the world's best companies. We also provide a data-driven roadmap for how to improve.
In addition, the program gives organizations the opportunity to be Certified as a Great Place to Work and recognized on our Best Workplace lists. These lists celebrate companies that best create Great Places to Work For All—providing role models and inspiration for all organizations to find and close their gaps to create a workplace that is great all around. For the business, for people and for the world.
Outcomes
Since launching the program in late 2015, more than 1,000 organizations have registered to become Great Place to Work-Certified. And the very best of these—the FORTUNE 100 Best—have seen their levels of fairness improve over time. Employees at the 2017 100 Best gave their workplace fairness marks 22 percent higher than employees at the 1998 100 Best. We use this tool internally and have decreased our gender and ethnic gaps over the past four years.
Everyone doing this thing called 'work' should be experiencing a high-trust culture, where people are treated fairly, shown respect and view leaders as credible. Employees deserve it, and employers need it if they are going to maximize the human potential in their organization. We believe our Certification program can help companies get there.
Get In Touch
Learn more about what organizations are doing to act on diversity and inclusion.
Contact Us