General Counsel Diversity and Inclusion Report US 2017 and Related Roundtable Events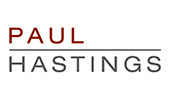 General Counsel Diversity and Inclusion Report US 2017 and Related Roundtable Events
Challenge
While virtually every organization recognizes the importance of diversity and inclusion (D&I), how can individuals help create meaningful change? What can we learn from our clients and other leading companies about making a difference in this area?
Actions
As we have seen with our clients, general counsel at leading companies are using their influence and purchasing power to promote greater D&I – both within their organizations and across the legal profession. To explore the latest developments in this area, we teamed with GC Magazine to produce General Counsel Diversity and Inclusion Report US 2017. The report features in-depth interviews with the GCs of more than a dozen companies.
According to the GCs, their efforts focus primarily on three areas: increasing the pipeline of diverse talent, supporting the advancement of more diverse candidates into leadership roles, and using the power of the client to push their law firms and other suppliers to share their commitment to D&I.
We also hosted roundtable discussions in New York, Palo Alto, and London with executives and in-house counsel to exchange ideas sparked by the report's findings.
Outcomes
Thanks to both the report and the events, we learned from over 250 in-house decision makers from a wide range of leading companies. D&I is driving our clients' business decisions – and through this effort we gained a deeper understanding of how we can share their commitment to D&I and partner with them in meaningful ways.
The complete General Counsel Diversity and Inclusion Report US 2017 can be viewed at the bottom of the page.
Diversity drives innovation, so it's no surprise that many of our clients who are recognized for their leadership in innovation are likewise leaders in diversity and inclusion. The CEO Action for Inclusion pledge reflects my belief that we must share our clients' commitment to creating a truly inclusive environment where everyone can achieve their full potential.
Get In Touch
Learn more about what organizations are doing to act on diversity and inclusion.
Contact Us