Gender Inclusive Restrooms in campus facilities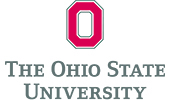 Gender Inclusive Restrooms in campus facilities
Challenge
Creating accessible restroom space that is gender inclusive.
Actions
This project is an ongoing effort for both signage and design recommendations and execution. The plan consists of signage to help an employee, student, or visitor easily identify an "All Gender Restroom". Restrooms that have changing stations are also easily identifiable. The work also proposes increasing the number of restrooms--all gender, and those for individuals who identify as male, with changing stations. Further, the university's protocol is that as single stall restrooms are significantly renovated, the architecture plan will include making the stall all gender.
Outcomes
Easily identifiable restroom signage, on one sign, that identifies the restroom as an all gender restroom. The Multicultural Center (MCC) benchmarked peer institutions and surveyed students to identify the approved signage plan.
Ohio State derives great strength from bringing together outstanding individuals from a wide variety of backgrounds. We provide a broad range of resources, services and programs to create a welcoming environment for all Buckeyes and the communities we serve. Inclusive excellence enriches our pursuit, discovery and sharing of knowledge. It is the collective sum of our experiences that makes us so strong.
Get In Touch
Learn more about what organizations are doing to act on diversity and inclusion.
Contact Us