From Affinity Groups to Associate Resource Groups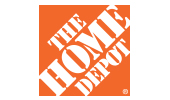 From Affinity Groups to Associate Resource Groups
Challenge
Shift the perception of affinity groups as social groups.
Actions
Created an opportunity to enhance the importance of our associates (employees) as a resource to the business in terms of ethnic, gender and cultural, gender awareness across the Company. We benchmarked best practices for employee resource groups against multiple Fortune 500 companies. Our goal was to serve the business by engaging, developing and retaining our associates. Additionally, we had an opportunity to become a resource for
Outcomes
We have seven Associate Resource Groups (African-American; Disabled, Hispanic, LGBT, Military, Pan-Asian, and Women) with over 56% participation at our Store Support Center.  Similar to ARGs In our stores, we have the Leaders Inclusion Network (LeadIN) where our associates are empowered to lead inclusively by engaging and championing diverse talent.  Our Women in Leadership curriculum, which focuses on the development of our female leaders is among the developmental content available under LeadIN.
I joined the CEO Action for Diversity and Inclusion as a demonstration of our commitment to our associates who make The Home Depot a great place to work.  Our associates represent a myriad of differences and similarities in beliefs, cultures, backgrounds and work experiences. However, it is their willingness to work together and embrace differences that represent inclusion – which enables us to deliver the best customer experience.
Get In Touch
Learn more about what organizations are doing to act on diversity and inclusion.
Contact Us