Fostering Communities of Support Through Community-Based Affinity Groups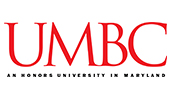 Fostering Communities of Support Through Community-Based Affinity Groups
Challenge
Recent studies on the under-representation of women in STEM and minority faculty in all fields have identified isolation and unsupportive environments as key barriers to retention and advancement.
Actions
UMBC is committed to fostering communities of support and networks for our underrepresented faculty across a range of differences. The UMBC Executive Committee on the Recruitment, Retention and Advancement of URM Faculty and the ADVANCE Executive Committee for Women Faculty in STEM guide the Provost and Deans on the implementation of interventions designed to improve the campus climate and support the success of women faculty in STEM and faculty of color across all academic units. The senior administration also empowers traditionally marginalized faculty by working closely in these efforts with the Black Faculty Council, the Latino-Hispanic Faculty Association, the LGBTQ Faculty/Staff Association, the Women's Faculty Network, the Women in Science and Engineering (WISE) group, and the Asian/Asian American Faculty Association. Staffing and support for these activities are provided by the Program Coordinator for Faculty Diversity within the Office of the Provost.
Outcomes
The wide range of faculty diversity initiatives at UMBC, including STRIDE and the Postdoctoral Fellows Program for Faculty Diversity, were developed and implemented by the senior administration, in close partnership with the UMBC ADVANCE Executive Committee and the Executive Committee for the Recruitment, Retention and Advancement of URM Faculty. In addition, the impact of the community-based affinity groups in creating cultures of belonging and support has been the necessary pre-condition for the success of all of our faculty diversity initiatives. Indeed, our success in these efforts is directly attributable to our ability to empower and draw upon the accumulated experience and expertise of these previously marginalized faculty leaders.
One lesson we've learned though our work on a range of diversity initiatives is that success depends in large part on changing campus culture. That is very hard work. Yet by engaging our community in frank conversations about the challenges facing different groups, we've found that more and more people recognize both the potential and the achievability of inclusive excellence.
Get In Touch
Learn more about what organizations are doing to act on diversity and inclusion.
Contact Us