Fostering Communities of Support Through Affinity Groups: Myaamia Center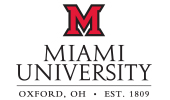 Fostering Communities of Support Through Affinity Groups: Myaamia Center
Challenge
The problem of limited recruitment, low retention, and, in comparison to all other groups, lower graduation rates of Native American students (and staff and faculty) at most public institutions of higher education, underscores the need for, meaning, and true essence of a real and honest commitment of diversity and inclusion.
Actions
Created in 2001, the Myaamia Center is a tribal initiative located within an academic environment to advance the Miami Tribe of Oklahoma's language and cultural revitalization efforts. The Center has two purposes. First, to conduct in-depth research to assist tribal educational initiatives aimed at the preservation of language and culture.  Second, to expose undergraduate and graduate students to tribal efforts in language and cultural revitalization. Student experiences are gained through a wide range of activities including visits to Oklahoma, direct involvement in research initiatives, class visitations by Center staff, and access to Miami Tribe language and cultural resources. 
Outcomes
Daryl Baldwin, director of the Myaamia Center and a leader in Native American language and cultural revitalization, has been named one of the 2016 MacArthur Fellows.  Enrollment of Native American students, particularly from the Miami Tribe of Oklahoma, have increased, and the 2016, 4-year graduation rate for Miami Tribe students at the university was 82%.
Our engagement with the Myaamia Tribe, our namesake, goes to the heart of our history as well as our commitment to diversity and inclusion. Their partnership and presence on campus adds a meaningful dimension of Miami for all of our students, and their success is central to our mission.
Get In Touch
Learn more about what organizations are doing to act on diversity and inclusion.
Contact Us