Forming a Global Inclusion & Diversity Council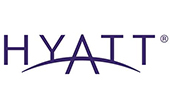 Forming a Global Inclusion & Diversity Council
Challenge
Over the past year (2017-2018), Hyatt has gone through an intense analysis of current global talent for corporate and hotels. The project is called Workforce 2025. Interviews were conducted for mid-managers and above and members from the affinity groups to complete a gap analysis. These data points identified several areas of improvement which provide motivation for the creation of a Global Inclusion & Diversity Council (GIDC): (1) Engage Global Leaders to effectively convey I&D messages by continuing to train and educate them on critical I&D behaviors, (2) Create Global Inclusion & Diversity Council (restructure ADIC) with clearly defined roles and responsibilities, (3) Partner DBRGs with Global Inclusion & Diversity Council to determine actions for greatest impact on attracting, recruiting, developing, and retaining talent, (4) Ensure the integration of I&D goals into leaders' responsibilities through the advisory and leadership role of the GIDC.
Actions
To respond to the need of the gap analysis, a newly formed global council was formed; the GIDC's mission is to positively impact Hyatt's global reputation and performance by promoting culture competence and an inclusive workplace, being more diverse to reflect our customer base, and developing global and cultural awareness throughout Hyatt's global business. The council supports diversity awareness with the goal of fostering a climate that is safe, inclusive, supports diverse populations (particularly underrepresented and marginalized groups), and promotes equality, ethical responsibility and social justice.
Outcomes
As the work of the council becomes more formulated and targeted, the membership composition could change as certain expertise and influences will be more beneficial to a successful outcome. Metrics and accountability for performance are being created for a 2019 evaluation.
The CEO Action for Inclusion pledge is about people, it's about making a difference, and it's about creating a world that is better because you cared to make people your priority. At Hyatt, we care for people to be their best and with all that we do, we undeniably care to be a part of making sure all our colleagues know we care about inclusion and diversity.
Get In Touch
Learn more about what organizations are doing to act on diversity and inclusion.
Contact Us