Find and Recruit Diversity and Inclusion Leader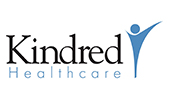 Find and Recruit Diversity and Inclusion Leader
Challenge
The key to finding the right Diversity and Inclusion (D&I) Leader for our organization started with considering what qualities, skills, and experience would provide a good fit for the needs of our organization. Our leadership team wanted to be clear about the role the D&I Leader would play within the organization and what challenges we would be willing to initially take on as an organization. Ultimately, our team agreed that Kindred needed an experienced leader who was capable of working closely with senior leaders in support of organizational goals that ultimately lead to D&I success.
Actions
We began by developing a detailed job description that accurately reflected the duties of the role and was designed to attract a pool of extremely well qualified candidates. We had considered hiring from within, but were unable find someone who possessed the necessary skills to fill the position. We narrowed the search down to several excellent candidates who eloquently explained their accomplishments and had a clear grasp of why those achievements were important.  There were several rounds of interviewing which involved senior leaders and manager-level panels. While skills and experience were critical, personality fit was equally important because we know how important a connection with our corporate culture is to hiring and retaining a great leader.
Outcomes
After an extensive search, we found an excellent candidate who was able to hit the ground running. Since Dr. Tim Findley joined the company, we have seen a significant impact to our organizational goals in the context of diversity and inclusion. In the last year, Dr. Findley has led efforts to draft and update policies, assess our climate and culture, review metrics, and develop an enterprise-wide inclusion strategy.
We believe that our greatest strength is the dedication and diversity of our teammates and their ability to make recovery and wellness possible for the more than one million patients we serve each year. Therefore, it is a top priority to attract top-rated talent and then commit to train and retain a quality workforce that reflects the cultures and diversity of the patients and communities we serve. By working together, we intentionally continue to build an inclusive workforce where diversity is respected and differences are recognized as a part of our strong culture. We are committed to treating each other with dignity and respect, as unique individuals with varied backgrounds and experiences. Whether providing direct care, cooking meals, cleaning a facility, or simply lending a smile, our employees are part of a diverse and talented team, without whom Kindred's success would not be possible.
Get In Touch
Learn more about what organizations are doing to act on diversity and inclusion.
Contact Us