Facing History and Ourselves Unconscious Bias Training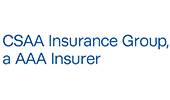 Facing History and Ourselves Unconscious Bias Training
Challenge
While we have a solid program of diversity and inclusion learning opportunities and experiences, we recently realized that we were putting too much emphasis on half-day, facilitated classroom events – a format that doesn't fit some employees' schedules, especially those serving customers directly, our largest employee population.
Actions
To address this issue, we have partnered with Facing History and Ourselves* to develop interactive and modular unconscious bias training. The modules are designed to help employees explore their values and beliefs, and identify how unconscious bias might show up for them, whether in their personal lives, during interactions with colleagues or while serving customers.
*Facing History and Ourselves is a nonprofit international educational and professional development organization. Its mission is to engage students of diverse backgrounds in an examination of racism, prejudice, and antisemitism in order to promote the development of a more humane and informed citizenry.
Outcomes
Working with Facing History and Ourselves, we hope to increase awareness, engagement and empathy among our employees, thereby encouraging behaviors that enhance employees' sense of belonging and inclusion, and enrich the customer experience as well.
 Perhaps now, more than any time in history, it's critical that companies understand the value of welcoming diverse perspectives at the table. It's not optional – it's essential that we create workplaces in which everyone can thrive and work together to find innovative ways to meet the evolving needs of customers.
Get In Touch
Learn more about what organizations are doing to act on diversity and inclusion.
Contact Us