Executive Involvement in Business Resource Groups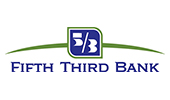 Executive Involvement in Business Resource Groups
Challenge
Fifth Third Bank identified an opportunity to increase effectiveness within its existing employee affinity Business Resource Group (BRG) model.  While our BRGs have been very active, employees had different access based on location and we needed to level the playing field. Fifth Third Bank decided to focus on key areas for improvement around consistent resource allocation, including deep leadership involvement and advocacy, and a renewed focus on membership across our footprint.
As background, employee groups started in the early 2000s as grass-roots efforts across our markets.  A defined structure for BRGs was launched in 2012. They were positioned to focus on Employee Development, Community and Business to align with existing Bank strategies and adjust to changing organizational needs. 
Actions
In 2017, Fifth Third evolved the BRGs with a major refocus. The new and enhanced model includes the addition of eight virtual Enterprise-wide BRGs (EBRGs).  Each is led by a member of the C-suite team who provides tailored strategic guidance and insight into executive thought.  Enterprise BRGs focus on employee development while Regional BRGs continue to exist and are active in local initiatives.
The eight Enterprise BRGs, in local, physical and e-virtual forms, include:
African American
Asian-Pacific Islander
Individuals with Disabilties
Latino
LGBT
Military
Women's
Young Professional 
The benefits of this enhanced dual model include:
Deep executive commitment, advocacy and support for the overall Business Resource Group mission of engaging and developing employees, building stronger communities and enhancing business opportunities through diverse insights and collaboration.
Greater visibility to executives and continuing opportunities for leadership development of top talent who are leading the BRGs in the regions.
Implementation of eight EBRGs accessible to all employees, regardless of their work locations.
Employee development through direct exposure to Executive leadership, best practice sharing and keynote speakers.
Greater connectedness with fellow employees and allies of varying demographics, leading to enhanced collaboration.
Outcomes
Implementing this new BRG model resulted in immediate outcomes for the Bank and we anticipate additional long term benefits.
More than 1200 employees have already signed up in the few weeks the new model has been in place, with representation across our entire footprint.
A total of eight executives are heavily engaged in leading the EBRGs, advocating for their members, as well as elevating the participant's access to C-suite leaders, and their view of the business.
Virtual meetings hosted by a C-suite executive partnered directly with a high-ranking member of that constituency are already yielding real-time employee insights, spurring more dialog, triggering larger application of best practice across the BRGs and engaging executives in the success of diverse employees.
A centralized BRG membership database and intranet page have been developed to recruit new members, share updates, promote upcoming events, and provide tools and resources.
Get In Touch
Learn more about what organizations are doing to act on diversity and inclusion.
Contact Us