Equity, Diversity & Inclusion Watering Holes – Who We Are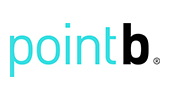 Equity, Diversity & Inclusion Watering Holes – Who We Are
Challenge
Point B embarked on our Equity, Diversity and Inclusion (EDI) journey in 2016. While we are a company founded for the benefit of our people, and have a culture that allows people to truly care for one another, we hadn't formalized an EDI program in the past. Our first and most important step as we began our EDI journey was to engage in open, honest and, at times, very difficult dialogue on the topic.  Our biggest goal in these conversations was to be authentic to our culture, and grow in a way that is meaningful and relevant to all of our employees.  
Actions
To begin the conversation around EDI, we solicited anonymous EDI related stories from Point B'ers.  We asked one simple question:  Please share with us an experience (positive or negative) you have had at Point B related to Equity, Diversity & Inclusion. We packaged these stories with a set of guided questions to help facilitate a discussion. In these EDI stories, people shared honest, raw experiences they have had at our company. We then took these stories and conducted a series of dinner discussions, starting with our senior leadership teams and continuing in each of our 12 markets that allowed all Point B'ers to have a voice in the conversation. 
Outcomes
75% of our company participated in these discussions. They were a difficult, but necessary, first step in engaging on this topic. The frank dialogue helped many who have never had a discussion on EDI, and broadened their horizons and considerations of an alternate experience at Point B. While there is a lot more to learn, this was an effective first step that helped us open dialog and build awareness.
In today's world it is impossible to consider yourself a leader if you aren't willing to engage in difficult conversations or walk in someone else's shoes.  The majority of us don't know what it feels like to be the only one in the room, or to feel like an outsider when no one in the room looks like you.  Our Equity, Diversity & Inclusion efforts at Point B are centered around ensuring that we engage in open and honest dialogue, and that all Point B employees can thrive in an organization where they have a sense of belonging and ownership.  This is only possible if we are willing to recognize where we have work to do, and then put actions in place to challenge the status quo.  I am proud to join the CEO Action for Inclusion to engage in this critical dialogue to help our firm grow and become even better for all employees.
Get In Touch
Learn more about what organizations are doing to act on diversity and inclusion.
Contact Us