EQUAL, Caesars Entertainment's LGBTQ and Ally Employee Business Impact Group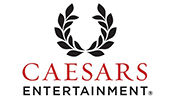 EQUAL, Caesars Entertainment's LGBTQ and Ally Employee Business Impact Group
Challenge
Caesars team members of the LGBTQ community and their allies did not have a resource center or group to discuss and promote equality within the company.
Actions
Ten years ago, Caesars founded EQUAL, a Business Impact Group (BIG) for LGBTQ employees and ally team members-the first of its kind in the gaming and entertainment industry. EQUAL currently sits within our seven BIGs, which are a core element of our diversity, equity and inclusion (DEi) strategy to integrate team members who self-identify with groups created to support different dimension of diversity. EQUAL provides professional networking and volunteer opportunities for its members and helps to foster and promote equality internally and externally for Caesars.
EQUAL has advised on a variety of business programs and advancements at Caesars, such as healthcare, marketing campaigns for LGBTQ guests and the use of proper pronouns. Caesars joined with Human Rights Campaign and other corporations to re-introduce the Equality Act that guarantees protection for LGBTQ people under existing civil rights laws. Diversity, equity and inclusion are integral parts of our core values. Through our PEOPLE PLANET PLAY framework, Caesars is committed to equity among our employees, suppliers and communities.
Outcomes
For 11 years in a row, Caesars has received a perfect 100% score on the Corporate Equality Index administered by the Human Rights Campaign Foundation. Overall there are more than 1,500 team members who engage with the BIG of their choice, including EQUAL.
Caesars Entertainment's commitment to our LGBTQ team members, guests and their allies is foundational to our diversity, equity and inclusion strategy. By signing the CEO Action for Inclusion pledge, Caesars hopes to both teach and learn from other organizations that have a similar goal of cultivating a fair and collaborative society
Get In Touch
Learn more about what organizations are doing to act on diversity and inclusion.
Contact Us