Enterprise Diversity & Inclusion Council (EDIC)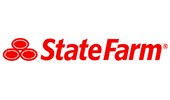 Enterprise Diversity & Inclusion Council (EDIC)
Challenge
As State Farm moved core business functions to a centralized business model, we saw a need to centralize our diversity and inclusion (D&I) efforts to improve consistency in D&I practices, processes, and messaging, and to improve understanding for all employees about why D&I is important and how it impacts our business.
Actions
We formed the Enterprise Diversity & Inclusion Council (EDIC) at State Farm in 2016. An executive and mid-management leader from every business area across the company is represented on the council. The EDIC establishes vision and direction for D&I and is held accountable for enterprise D&I results – championing, promoting, and overseeing implementation of initiatives that support a diverse and inclusive workplace culture. The council's core principles include a commitment to diversity and inclusion in all aspects of the business, integration of D&I strategies into department plans, and holding leaders and the people they lead accountable for treating everyone with dignity and respect. The goal is to sustain an inclusive environment that recognizes and values State Farm talent, helps maintain high levels of productivity and engagement, and contributes to organizational results – all of which ultimately have a positive impact on our customers. 
Outcomes
Implementation of the EDIC has resulted in stronger, more consistent strategy and tactics that ensure integration of D&I into every aspect of the business. Consistent training and resources have resulted in common language and understanding of the importance of D&I. Employee opinion survey results consistently show that employees feel included and empowered to be their authentic selves and to freely contribute their thoughts and ideas. There is better understanding of each person's role in supporting D&I in every interaction with co-workers, the community, and everyone with whom we do business. The EDIC has been instrumental in sharing the story of our commitment to D&I across the enterprise.
State Farm strives to be known for our commitment to diversity and inclusion. We are stronger and better together when we seek the broadest perspectives, invite fresh, new ideas and encourage healthy, respectful debate. But these are just words. We make this real when we each commit and empower ourselves to continue to nurture an environment where diversity and inclusion are welcome and expected in everything we do. Our customers and associates deserve nothing less.
Get In Touch
Learn more about what organizations are doing to act on diversity and inclusion.
Contact Us