Ensuring Equality for LGBTQ Patients and Their Families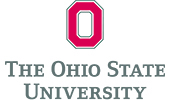 Ensuring Equality for LGBTQ Patients and Their Families
Challenge
Ensuring equitable and inclusive patient care for the LGBTQ community.
Actions
The Ohio State University Wexner Medical Center (OSUWMC) has intentionally pursued equity in healthcare for the LGTBQ community. As a part of this effort, led primarily by the LGBTQ employee resource group (ERG), The Ohio State Wexner Medical Center, James Cancer Hospital, and Solove Research Institute completed an organizational review and made the necessary modifications to receive the "Leader in LGBTQ Healthcare Equality" designation from the Human Rights Campaign Foundation. This designation is only received by a very select group of hospitals that are identified as leaders in promoting equitable and inclusive care for lesbian, gay, bisexual, and transgender patients and their families. 
In 2016, the OSUWMC partnered with The Institute for LGBTQ Health Equity at Equitas Health and the Ohio AIDS coalition to successfully convene an inaugural training symposium titled "Transforming Care: Midwest Conference on LGBTQ Health Equity and HIV/AIDS." The OSUWMC has continued its partnership with these organizations to provide ongoing training to employees to ensure LGBTQ patients receive culturally competent care. 
In addition, in 2017 the OSUWMC updated its electronic system to allow LGBTQ patients to disclose their gender identity at the time of intake for medical care to improve their patient experience related to culturally competent care. 
OSUWMC also has established a primary care clinic dedicated specifically to transgender patients.  The clinic has a patient base from all over the state of Ohio. The physicians who manage this clinic, OSUMMC's the LGBTQ ERG, and other key leaders successfully implemented an innovative policy on room assignments for transgender patients. This policy incorporates best practices to ensure transgender patients feel that their environment is supportive and respectful.
Outcomes
Leader in LGBTQ Healthcare Equality, designation from the Human Rights Campaign Foundation, and improved LGBTQ patient experience.
Ohio State derives great strength from bringing together outstanding individuals from a wide variety of backgrounds. We provide a broad range of resources, services and programs to create a welcoming environment for all Buckeyes and the communities we serve. Inclusive excellence enriches our pursuit, discovery and sharing of knowledge. It is the collective sum of our experiences that makes us so strong.
Get In Touch
Learn more about what organizations are doing to act on diversity and inclusion.
Contact Us