Enhancing Talent in the Manufacturing Function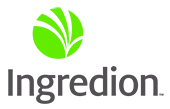 Enhancing Talent in the Manufacturing Function
Challenge
Four years ago, Ingredion's North American leadership team recognized the need to enhance the talent pool in the manufacturing function, particularly in leadership positions. The pipeline of female candidates was weak and there was a need to attract and develop top talent more aggressively. Ilene Gordon, chairman, president and CEO of the Company, has championed women in STEM professions for decades and fully supported this initiative.
Actions
The leadership team identified two areas of focus: internal employee development programs and external recruitment efforts.
Internally, the team enhanced development opportunities and programs for high potential employees – agile learners possessing clear leadership ability – to help them reach their full potential in the manufacturing function, and eventually assume plant manager responsibilities. While training varied based on the individual, it included one-on-one coaching, technical training and job rotation.
To ensure a sustainable pool of diverse talent, Ingredion has established partnerships with universities to recruit candidates at early career stages and has developed a robust internship program to attract top-tier talent. Additionally, the Company recruits strong leaders externally at the mid- to- senior career levels. Once on board, potential leaders are integrated into a plant environment following the established protocol: robust on-boarding, training with an experienced plant manager, support from corporate engineering and leadership training.
Outcomes
Since 2015, the number of female plant managers at Ingredion manufacturing facilities in the United States and Canada has grown from zero to 36 percent. They are star players proving that qualified leaders developed from within the organization or recruited externally can be successful with the right commitment, tools and resources.
At Ingredion, diversity of all kinds has been a major asset in our business. We are taking action to increase the diversity of our workforce and create a welcoming and inclusive culture which helps us maintain our competitive advantage. The CEO Action for Diversity and Inclusion pledge strengthens our commitment and will help us enhance our efforts by enabling us to learn from other leading organizations.
Get In Touch
Learn more about what organizations are doing to act on diversity and inclusion.
Contact Us