Enhancing Our Ability to Attract, Retain, Develop and Engage Top Talent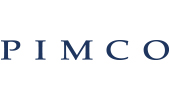 Enhancing Our Ability to Attract, Retain, Develop and Engage Top Talent
Challenge
Our goal is to create a structure that facilitates an increased appreciation for diverse perspectives and skills, which in turn will facilitate increased collaboration and enhance our ability to attract, retain, develop, and engage top talent. 
Actions
To help facilitate our goal of heightening awareness of the importance of diverse perspectives, five employee groups, overseen by an Inclusion, Diversity & Culture staff, were created:
PIMCO Multicultural focuses on the attraction and retention of underrepresented talent and celebrates the ethnic and cultural diversity of our employees.  It facilitates a culture of inclusion by raising awareness of the breadth of experiences amongst our team.
PIMCO Women focuses on the attraction, development, retention and engagement of women at all stages of their careers.
PIMCO PRIDE fosters a culture that enables all employees to be their authentic selves, regardless of sexual orientation or gender identity and advocates for process improvements using the Human Rights Campaign Corporate Equality Index as a guide.
PIMCO Veterans is a community of veterans within PIMCO that  supports other veterans transitioning to civilian life and work through networking and mentoring initiatives as well as attracting veterans through our recruiting processes.
PIMCO Families provides support to employees as they integrate career and family responsibilities that range from managing parental leave and returning to work, caring for aging loved ones and child care.
Outcomes
Over 400 volunteers have demonstrated interest in collaborating at a grass-roots level towards creating a more diverse and inclusive environment at PIMCO.
The employee resource groups have provided significant guidance around educational programming, networking opportunities, best practice resource creation, policy and process feedback.
Innovation requires an exchange of ideas that raises awareness of different perspectives. In the spirit of aligning our broader culture with our long-standing investment process, we should recognize that an active dialogue that engages diverse views enables us to not only optimize portfolios, but also our teams. Creating an inclusive, cognitively diverse environment will enable us to be a better service provider to our clients and better colleagues to each other.
Get In Touch
Learn more about what organizations are doing to act on diversity and inclusion.
Contact Us