Empowering Business Resource Groups to Truly Support the Business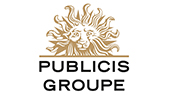 Empowering Business Resource Groups to Truly Support the Business
Challenge
Employee Resource Groups (ERGs), also known as employee affinity networks, are often perceived to simply be social groups for employees with similar interests, backgrounds or perspectives. At Publicis Groupe we have taken steps to elevate the image and expectations of what we call Business Resource Groups (BRGs) which serve their members and our business.
Actions
The launch of VivaWomen!, Publicis Groupe's BRG for women and their allies, set the stage and inspired the emergence of other BRGs in the US market. Over the last few years employees from across our agency network have reached out to Publicis Groupe's Talent Engagement & Inclusion Team to volunteer their time and effort to launch a number of new BRGs including Égalité (LGBT), GenNEXT (young professionals), MOCA (Men Of Color Alliance) and many others. In acknowledgment that we can never have too many ambassadors advocating for ever more engaging and inclusive work environments, each BRG has been provided with financial backing and organizational support by Publicis Groupe's Talent Engagement & Inclusion Team.
Outcomes
By empowering our BRGs to think about how they can serve both their members and our business we have seen many of them step up to the challenge. For example, Égalité, (BRG for members of the LGBT community and their allies) wrote the case study for why Publicis Groupe should make available transgender-inclusive healthcare benefits. The case study was signed by nine of our US-based CEOs leading to the benefit's adoption in January 2012. Following suit,  VivaMama (BRG for mothers and their allies) successfully lobbied for Publicis Groupe to adopt a back-up childcare and elder care benefit through Bright Horizons. As advocates for their members, BRGs are able to help inform what it takes to be a best in class employer helping Publicis Groupe and its agencies recruit and retain top talent.
Diversity isn't just an ambition for the future at Publicis Groupe. It's something we work to make a reality, every day, for the good of our people, our organization and our clients. For us, acting and working as a progressive company isn't a choice, it's a necessity. The only way we can truly accompany our clients as they look to transform their marketing and business models is to build an organization that is as diverse and as varied as their consumers. This is at the heart of our Power of One approach. When we bring together all of our resources in a seamless and modular way to deliver client solutions, a wide range of mind-sets and skills are key to making that happen. And that makes having a rich and diverse talent pool an essential part of the Power of One.
Get In Touch
Learn more about what organizations are doing to act on diversity and inclusion.
Contact Us