Employees of Color Listening Sessions and Employee Resource Groups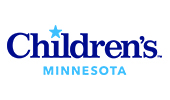 Employees of Color Listening Sessions and Employee Resource Groups
Challenge
While Children's MN is one of the largest pediatric health systems in the United States and is laser-focused on ensuring that the children we care for are always our priority, we discovered through our talent data that we were experiencing an increase in the regrettable turnover among our employees of color. We recognized that our employee retention strategy had unintentional blind spots when it came to the employee experience of some of our employees of color.
Actions
Our Chief Human Resources Officer and Diversity & Inclusion team hosted six "Employees of Color Listening Sessions" that were designed to create a safe space for open and honest dialogue around identifying the barriers to retention. We learned that we need to create a deeper sense of community and inclusion for our diverse talent and make development opportunities more accessible along with providing leadership training on implicit bias. Since the Listening Sessions, we have designed, operationalized and launched our Employee Resource Group program. Each Employee Resource Group (ERG) is strategically aligned with the Diversity & Inclusion Team and is focused on recruitment, retention and inclusion. We have launched three ERG's within the organization: The Black Employee Empowerment Network (B.E.E.N.), People Respecting Differences Equally (PRIDE) and the Somali ERG. Each of the ERG's is led by 6 diverse leaders from different departments across the organization.
Outcomes
57 employees of color from 39 different departments across the organization participated in the listening sessions and shared their valuable insights on their employee experiences and implicit bias in our workplace. We launched 3 new ERG's and have onboarded 128+ members. The ERGs drive a deeper sense of community and increase engagement with the members by hosting a variety of networking and social events as well as professional development opportunities focused on career enhancement/advancement which allow members to feel more confident about their success at Children's. The ERGs are also hosting cultural celebrations and educational sessions which is increasing the cultural competence of our Staff which positively impacts hiring and promoting decisions.
Our vision at Children's Minnesota is to be every family's essential partner in raising healthier children. I believe we can best achieve this vision, and eliminate health disparities, if our workforce is as diverse as the families we serve. We're committed to incorporating diversity and inclusion in everything we do, to create a safe environment where every employee feels valued for the differences and similarities they bring. I am proud to take the CEO Action pledge to extend our commitment to this work.
Get In Touch
Learn more about what organizations are doing to act on diversity and inclusion.
Contact Us