Employee Resource Groups: Connecting Company and Community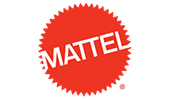 Employee Resource Groups: Connecting Company and Community
Challenge
Our nine Employee Resource Groups (ERGs) based out of Mattel headquarters all strive to "inspire and ignite a culture of connection, pride, and celebration of our people, our community, and our company." Early on in our ERG journey, a large portion of our ERG community efforts centered on financial sponsorship of various organizations.  However, given the community focus within our three pillars of our ERG engagement model:
promoting inclusion within Mattel,
connecting with our local communities, and
contributing to business initiatives - our ERGs sought to find additional impactful ways to connect with local organizations. 
Actions
Mattel's nine ERGs celebrate various cultural heritages and special interests at Mattel:
Bridging Relationships for Innovation, Development, and Growth (BRIDG) strives to build a bridge across different departments, through generations, and out to the community to connect, learn, adapt, and foster One Mattel.
Latinos en Mattel aims to empower its members to make a positive impact and be leaders at Mattel, help Mattel leverage the Latino talent, and give back to the local community through charity and volunteerism.
Mattel African American Forum (MAAF) was started in 2008 as Mattel's first ERG and focuses on professional development, employee advancement, community action, and networking for African American and Black employees.
Mattel Asian Diversity Exchange (MADE) creates awareness at Mattel regarding relevant Asian issues, shares insights, and celebrates a rich and diverse cultural heritage.
Our Proud Employee Network ([email protected]) is geared toward providing a network of support for Mattel's LGBTQ (lesbian, gay, bisexual, transgender, queer) employees and straight allies.
Parents is committed to a long-term vision of building a global network of employees and helping parents at Mattel achieve work/life harmony.
Share|Learn|Innovate|Connect|Execute (SLICE) facilitates the sharing of ideas, innovations, and best practices across divisions at Mattel by hosting social events, panels, off-site tours, and custom brainstorm experiences.  
Sustainability for Employee Engagement and Development (SEEDs) sows an inclusive culture of sustainability at Mattel, to reap a future in which we all can play.
Women of Mattel (WoM) acts as an internal source of leadership and insight for the talented Women of Mattel.
All of our ERGs have participated in many community outreach events throughout the years, but some of the more recent initiatives show just how wonderfully a focus on community impact can go, even with little financial expense. Three such examples are:
Every holiday season, Mattel employees across the organization come together to wrap presents as part of a Mattel-wide toy drive. In addition to this effort, this past holiday season our Latinos en Mattel ERG sponsored a special toy donation to a local organization that works with low-income and homeless families throughout Los Angeles. Many of these families were not able to afford holiday presents for their children, and the level of impact could be seen immediately in the pure joy and smiles from the children and parents alike. 
This year, our Parents ERG has led multiple literacy initiatives to encourage young children, teens, and even Mattel employees to read more. They recently partnered with the Mattel Children's Foundation and the Latinos en Mattel ERG on a book drive at Mattel headquarters, donating books to two national literacy organizations – "Read to a Child" and "Ready, Set, Read" – and a local elementary school in a low-income area of Los Angeles. The Parents ERG is also currently partnering with our Facilities team to build a reading nook at Mattel headquarters to encourage Mattel employees to share books and ideas with one another.
SLICE, our ERG focused on innovation and idea sharing, holds multiple events throughout the year that encourage connecting internally with other Mattel colleagues, connecting externally with other innovative companies, and finding creative ways to connect with our local community. SLICE recently sponsored a Random Act of Kindness Everywhere© Teacher Appreciation event at a local elementary school. They worked with the school administration to surprise teachers and staff with flowers and cards signed by their students, food and coffee donated by local restaurant chains, games, and even free massages. They also donated Mattel product and boxes of school supplies donated by the Mattel Children's Foundation. 
Outcomes
Through a shared commitment to community connection, our employee resource groups have found many creative ways to collaborate with one another and partner with our brand teams and the Mattel Children Foundation to make significant impact within our local communities and better the lives of children in need, often with very little financial expense. As we look to expand our ERG network to other Mattel locations across the world, we hope our connection with local communities will continue to grow.
Get In Touch
Learn more about what organizations are doing to act on diversity and inclusion.
Contact Us