Employee Resource Groups – Collaboration pays off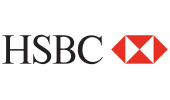 Employee Resource Groups – Collaboration pays off
Challenge
HSBC's celebration of individual differences is embodied in our 10 Employee Resource Groups (ERGs).  While we have ERGs that cover various diverse groups of employees across the bank, we realized that there was greater opportunity to maximize impact and inclusivity of their efforts by increasing cross-ERG collaboration. 
Actions
Led by high-performing diverse employees, the Employee Resource Groups connect employees through discussion of the workplace issues facing diverse groups, promote professional development through networking and career development events and connect with communities through volunteer events.  In order to increase effectiveness of these efforts, ERGs were encouraged to collaborate – to plan events together and invite employees from across all ERGs to attend as appropriate. 
Outcomes
Almost a third of our employees belongs to an ERG and contributes to building a more diverse and inclusive team.  A few key indicators that this cross-ERG collaboration is paying off:
Membership across all ERGs has increased as more employees are invited to attend events run by all ERGs
Employees that are in smaller locations where there may not be a local chapter of one ERG, are participating in events run by another local ERG
More events are coordinated with a limited budget
Remote workers are better engaged as more virtual events are offered during the day
Employees from different ERGs are stepping up to take on leadership roles in other ERGs
Get In Touch
Learn more about what organizations are doing to act on diversity and inclusion.
Contact Us