Effective Leadership of Inclusive Teams (ELOIT)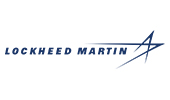 Effective Leadership of Inclusive Teams (ELOIT)
Challenge
We recognized the need to more fully include and engage white men in our diversity and inclusion plans and implemented ELOIT to equip them in becoming partners who are charged with impacting the culture of inclusion Lockheed Martin is committed to achieving.
Actions
ELOIT is a diversity and inclusion initiative which builds awareness of U.S. white male culture, its impact on Lockheed Martin and the role of white men in creating an inclusive organization. All vice presidents are required to participate in ELOIT. The program engages leaders in a series of rich experiences that heightens their awareness of compelling demographic challenges, creates a fomm for exploring personal perspectives, prompts candid discussion and equips participants in serving as catalysts for change in inclusion.

Lockheed Martin identified and embedded eight leadership skills as a core component of our leaders' ELOIT journey. In addition to focusing on these leadership skills, we leverage ELOIT to have conversations focused on leaders living our values and exhibiting desired competencies.
Outcomes
ELOIT is making a difference through increased leadership accountability. 
ELOIT's impact has been realized in many ways, with leaders' indicating it has served as a profound, career enhancing experience. Leaders are equipped and feel more comfortable about having cmcial and courageous conversations on uncomfortable topics. This has enabled Lockheed Martin to create a more open and inclusive work environment.
ELOIT alumni serve as confident role models who are instilling new levels of trust across the organization as they proactively address bias and undesirable behaviors.
The program has touched over 1,000 leaders and diverse populations across Lockheed Martin.
Employee engagement results indicate the direct reports of ELOIT participants score meaningfully higher on inclusion and every question which measures inclusion.
By embracing the unique talents and perspectives of our team members, we foster an environment where innovation can thrive and all employees can do their best work. I am proud of the efforts we've made in building an inclusive workplace while maintaining an environment where our people feel safe, respected and valued. While we've made great progress, we have the opportunity to expand on that success as we continue to evolve our culture.
Get In Touch
Learn more about what organizations are doing to act on diversity and inclusion.
Contact Us