Education and Training - Setting the Tone at the Top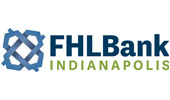 Education and Training - Setting the Tone at the Top
Challenge
Unconscious bias can be an obstacle when attempting to enhance diversity within an organization and/or team. Also, lack of inclusion can result in individuals not fully supporting the focus on diversity and inclusion (D&I), feeling as if an organization's efforts aren't genuine or can't impact them and/or their work. D&I is only successful when it starts with the tone at the top.
Actions
The bank has been on a journey the past few years to ensure everyone understands the importance of diversity and inclusion. Thus, the bank has conducted annual mandatory D&I training for all staff since 2017. The board, whom oversees the bank's D&I program, and is focused on enhancing its own diversity, participated in unconscious bias training in July 2019. In addition, the bank conducted additional training for its senior leadership team in August 2019. 
Outcomes
Companywide training allows everyone to align on the meaning and business value of D&I with a focus on the impacts of inclusion and exclusion; explore organizational cultures 'below the waterline'; identify exclusive and inclusive behaviors; and practice skills that create positive interactions in our working environment.


Unconscious bias training focuses on identifying some of the unconscious motivators of behaviors and encouraging conscious decision-making. This year's training will continue the discussion of inclusive behaviors that, when demonstrated by everyone, will create an environment where all employees feel valued, can bring their full selves to work and contribute at a higher level.


Finally, the D&I leadership training to senior leaders focused on generational agility and how to better model, encourage and further D&I.
Get In Touch
Learn more about what organizations are doing to act on diversity and inclusion.
Contact Us