Driving Inclusion by Creating a Culture of Coaching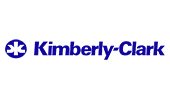 Driving Inclusion by Creating a Culture of Coaching
Challenge
Kimberly-Clark continues to evolve its culture.  Evidence from our 2015 global Employee Engagement survey, Top Talent 360 Assessment data, and an external organizational assessment identified a need to develop a stronger culture of coaching and development to close cultural and leadership gaps.
Actions
In 2016, Kimberly-Clark developed the Culture of Coaching (CoC) framework to help global team leaders be more successful developing their teams.  This program uses multiple tools to drive K-C success, support our people strategy, and encourage diversity and inclusion across our businesses.   Objectives focus on 1) increasing leaders' agility to lead diverse employees and teams with different levels of experience, competency and commitment 2) enabling leaders to have a range of conversations tailored to the needs of the situation to drive employee capability and better business results and 3) reinforcing our One K-C Culture of trust by encouraging open dialogue, candid feedback, and coaching. 
The solution includes The Ken Blanchard Companies Situational Leadership and InsideOut Development's InsideOut Coaching models. We certified 95 HR business partners and 64 business leaders to deliver this initiative in a 2-day workshop format. Additionally, after completion of the workshop, leaders receive a series of short automated emails to support sustainability of the new behaviors. Emails include targeted activities, job-aids, and inspirational videos.  These activities help team leaders put their new knowledge and skills into action on the job.    
Outcomes
We are two thirds through our 3-year implementation with 80% of team leaders (3,472) trained in 2016 and 2017.  Results of our 2017 global Employee Engagement survey revealed that coaching is having a positive impact as Team Leader Effectiveness increased from 64% to 67%.  Additionally, critical behaviors related to an inclusive culture (e.g., trust /confidence, clear feedback) were higher for teams led by leaders trained in CoC versus those leaders not trained in CoC. 
People are our biggest competitive advantage. For Kimberly-Clark to grow and prosper, our primary responsibility as leaders is to build talent. We need the right people in the right roles with the right values and skills. And then we need them to come to work every day knowing their ideas matter and that they can make life better for people around the world.
Get In Touch
Learn more about what organizations are doing to act on diversity and inclusion.
Contact Us