Diversity Philanthropy and Community Investment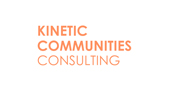 Diversity Philanthropy and Community Investment
Challenge
Around 50 percent of the nation's nonprofits are operating with less than one month's cash reserves (1). There are many local organizations in NYC that may not have the reserves required to successfully execute environmental and social service projects. There are organizations that may not have the minimum financial threshold to qualify for foundation grants. Some organizations that have been operating for decades may not have the technical capabilities to network or engage a larger audience. In order to do equitable diversity philanthropy and community investment, organizations must engage entities that are established with the communities with the highest needs. Studies show, local non-profit organizations receive an average 250% more support from smaller business owners than they do from large
businesses.
(1) https://trust.guidestar.org/half-of-us-nonprofits-on-financial-precipice-new-report-finds 
Actions
Kinetic Communities Consulting is developing a toolkit to record all hyper local organizations that exist in NYC as well as recording the services they provide. There is no existing framework recording all local organizations. Kinetic Communities is providing small funding grants to hyper-local organizations that are making an environmentally just opportunity for local under resourced, marginalized communities. One of our first organizations we provided financial support was the NYC Inner City Green Team. This relatively new organization was launched by a NYC public housing resident. They work with the NYC public housing authority by hiring their residents and collecting recyclables. We are looking for ways to continue funding hyper local organizations whose impact is directly within the community.
Outcomes
Kinetic Communities would like to share this list of organizations with other businesses that are interested in investing in diverse local nonprofits. We believe local investment can elevate economic hardships and generate local interest in the sector.
Contact
Daphany Sanchez: Executive Director
The CEO Action for Inclusion pledge is an opportunity for all companies, large and small to set up systems that will fight against the injustice throughout our nation. It will elevate under resourced communities, providing them with opportunities and helping them motivate others to do the same. As a woman and minority owned business we are proud to set standards to ensure all of my peers have a fair chance to a successful future. Juntos, podemos cambiar al mundo.
Get In Touch
Learn more about what organizations are doing to act on diversity and inclusion.
Contact Us