Diversity & Inclusion Resources for the Industry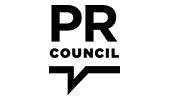 Diversity & Inclusion Resources for the Industry
Challenge
As the trade association for the industry, we focus on providing our Members with the tools and resources they need to understand diversity and inclusion, and to implement efforts to be successful in this space.
Actions
In partnership with HP, we created a Diversity & Inclusion Resource Guide for agency leaders to educate our Members and the industry in creating an effective diversity and inclusion strategy for their organizations. Communications leaders understand the existence of differences among their clients' customer bases, however the talent creating messages is often not reflective of the customer base or potential customers.

We also conduct a Diversity Census that is sent to our Member agencies every year. This is used as an internal and exclusive tool for our Members to gauge how well or not well we are doing as an industry to create a diverse and inclusive workforce.

Our SHEQUALITY initiative, which launched last year, was designed to help women executives rise in the ranks of agencies. The program aims to create a consistent pipeline of strong female leaders, mentors and allies, to engender more women leaders, and to achieve equality in the top positions at firms of all sizes. We offer SHEQUALITY workshops, and have just launched a SHEQUALITY podcast, hosted by PRC Board member & CEO of Double Forte, Lee Caraher.
Outcomes
The women of the SHEQUALITY Project meet multiple times a year at regional networking dinners to discuss next steps and ways to further build on this initiative, which include regional workshops, research and networking events.
The PR Council is dedicated and committed to bringing our Members the tools they need to create diverse and inclusive workplaces. From creating resources to launching SHEQUALITY, we are constantly looking for new and innovative ways to bring these kinds of opportunities to the table.
Get In Touch
Learn more about what organizations are doing to act on diversity and inclusion.
Contact Us