Diversity & Inclusion in Corporate Societal Engagement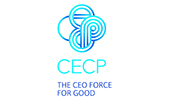 Diversity & Inclusion in Corporate Societal Engagement
Challenge
As purpose-driven leadership grows among the world's largest corporations, and corporate social commitments are increasingly integrated into corporate business strategy, CECP sees a growing focus on diversity and inclusion among corporate responsibility executives, from a few points of view, including structure, accountability, and reporting. While interest in integrating diversity and inclusion into corporate social engagement portfolios is building—the who, why, and how of companies investing in solving social challenges--a gap exists in formal in-sector collaboration around strategy, frameworks, and benchmarks that can help corporations integrate and operationalize these commitments. In parallel, global crises and escalating U.S. social tensions show us that leadership and excellence in these commitments are needed now more than ever. 
Actions
CECP, with support from the Walmart Foundation, has undertaken a year-long inquiry into the role of D&I in corporate social engagement. A landscape review has included a survey of available research on the topic, interviews with subject matter experts in related fields, and dozens of corporate practitioner interviews focusing on current practices, identified gaps, and collection of case studies. Simultaneously, CECP is fielding a quantitative questionnaire to its community of corporate leaders, focusing upon how companies are applying a D&I lens and the motivation for doing so. CECP has already engaged more than 100 companies expressing interest in advancing this body of work.
Outcomes
The goal of the research project is three-fold: 1) Bring large corporations together to make the case/rationale for the opportunity and benefits of integrating Diversity and Inclusion ("D&I") into corporate social engagement work; 2) Identify gaps in knowledge and provide best practices, metrics for tracking and reporting, and frameworks that can be applied across focus areas of philanthropic giving, employee volunteerism, and other areas of corporate social engagement; and 3) Advance process and accelerate outcomes for advanced integration of D&I into Corporate Social Engagement strategies. Findings of the inquiry will be shared with more than 200 CECP companies at the CECP Summit in June, leading into the launch of a focused peer learning Accelerate Community and fall release of a public white paper.
With its unique position as a coalition of CEOs dedicated to advancing business as a force for good, CECP works with more than 200 leading corporations that have the scope and scale to positively transform lives through their businesses and social investments. Partnering with the Walmart Foundation, CECP is leading a project focused on how companies are incorporating Diversity and Inclusion into their social investments. This inquiry, which has engaged over 100 companies to date, probes how companies can integrate their internal D&I expertise and corporate philanthropic strategies, engage the voice of their Employee Resource Groups to develop local community partnerships, and amplify the impact of their social investments on diverse or at-risk communities
Get In Touch
Learn more about what organizations are doing to act on diversity and inclusion.
Contact Us