Diversity & Inclusion Guitar Center ("DIGs") Pipeline Strategy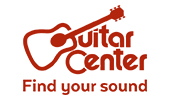 Diversity & Inclusion Guitar Center ("DIGs") Pipeline Strategy
Challenge
We realized it was imperative that we enable an inclusive, unbiased recruiting process, where we define top by skills, experience, and potential, not pedigree.
Actions
We have designed the DIGs Pipeline Strategy around four key elements:
Training and Development, including inclusion awareness, unconscious bias, and enhanced interview training;
Attraction, comprised of open houses, jam sessions, and diversity Boolean;
Strategic Partners, or groups who create economic and career opportunities for diverse groups; and
Alignment and Communication, consisting of employee engagement, Rooney Rule, and internal communication where recruiters and Business Unit leaders have visibility and are held accountable for hiring results.
Our other initiatives such as Internships & Campus Ambassadors programs as well as Campus Recruiting with a focus on diversity events and job fairs, both draw from diverse pools of applicants and directly inject them into the organization.  Our Talent Brand and Employer Voice have a strong Diversity and Inclusion emphasis, and we are now looking to add an inclusive voice to our job descriptions.
Outcomes
We are just starting our DIGs Pipeline Strategy, and so while we're trying to move incredibly, fast, we are still experimenting, learning, and scaling our programs.  To date, we've primarily focused on areas where we have significant opportunities (e.g., women, veterans, and URM) and we will pilot programs across other groups to develop an informed strategy with strong efficacy going forward.
Just as we respect and promote every possible form of making music, we must support and respect all backgrounds, beliefs, and lifestyles.  Embracing a variety of thoughts and views brings a diversity of thought to our organization that allows us to serve all customers as well as our Associates.
Get In Touch
Learn more about what organizations are doing to act on diversity and inclusion.
Contact Us