Diversity & Inclusion Guitar Center ("DIGs") Development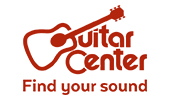 Diversity & Inclusion Guitar Center ("DIGs") Development
Challenge
A growing challenge across the enterprise is the development of silos in various workgroups. We believe these silos stem from (1) associates not having an opportunity or platform to express their cognitive ability; or, (2) from a preconceived notion that the only way one's voice can be heard is if he or she falls in the gender/skill category of "an older white male with roots in rock music." Our goal is to mitigate this challenge by educating and upskilling our entire workforce on the importance of diversity & inclusion. 
Actions
Guitar Center, Inc. is an employer of choice for musicians and those with a passion for filling the world with music. At its core, the business strives to incorporate respect, integrity, passion, and a customer-focused attitude in every professional or business transaction. Our Diversity & Inclusion at Guitar Center (DIGs) initiative enables us to facilitate ongoing dialogue around complex issues of diversity deficits that hinder us from attracting, engaging, and retaining top talent. It provides training to identify bias and prejudice thinking, as well as applicable developmental activities that promote inclusion in various capacities and at all levels.
Outcomes
Though we are scratching the surface of launching enterprise-wide training and development opportunities, our DIGs initiatives are open to all associates. We plan to launch a "Meet the Women Leaders of Guitar Center" social hour early Fall followed by a serious of "Coffee & Donuts" professional development workshops centered around diversity & inclusion, leadership development, and employee engagement.
A workforce that incorporates diversity in people, skill, and innovation is a workforce that will thrive during the good times and sustain itself through unforeseen challenges and unpredictable change.
Get In Touch
Learn more about what organizations are doing to act on diversity and inclusion.
Contact Us