Diversity & Inclusion and Community Partnerships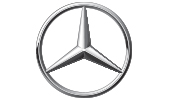 Diversity & Inclusion and Community Partnerships
Challenge
For decades Mercedes-Benz USA has given back to the community and supported programs focused on educating and empowering the next generation.  However, despite the work we've done, we recognized there was still a very real need to provide more young people from diverse backgrounds with tangible tools they need to reach their full potential. 
Actions
We re-evaluated some of our D&I and community partnerships and shifted our focus towards helping create a sustainable future for young people of all backgrounds.  Through a variety of organizations and activities, we are committed to nurturing leadership among the youth in Atlanta where our headquarters is now located, as well as across the country.
Outcomes
On a national level, MBUSA provides multi-million dollar support to programs through partnerships with Laureus Sport for Good Foundation USA (a nationwide network of youth sports programs improving health, education, employment and social cohesion in underserved communities) and the Johnny Mac Soldiers Fund (providing scholarships to children of fallen soldiers).
In Atlanta, we are involved with over 50 organizations dedicated to empowering and enabling the next generation and addressing local needs in our community.  One of those organizations is Women in Technology (WIT), which MBUSA works with to deliver career preparatory programs and to provide scholarships to young women pursuing a STEM (Science, Technology, Engineering, and Math) education.  We also work closely with Historically Black Colleges and Universities (HBCUs) like Spelman College and Morehouse College to offer scholarships, internships, and skill-building sessions on resume writing, interview skills, and communication and negotiation related to job offers.
In addition, MBUSA is deeply committed to Atlanta's Westside, a fast-developing area surrounding the Mercedes-Benz Stadium that includes under-resourced neighborhoods.  Here, we partner with multiple organizations working to create a sustainable future for the youth of the Westside.
Diversity and Inclusion are core components of our culture and business strategy at Mercedes-Benz USA.  But despite the work we have done over the years, there is more to be done.  I am proud to join with other corporate leaders who are part of the CEO Action for Diversity & Inclusion to pledge our commitment to continue to push our organizations forward.  It is our collective responsibility to stay focused on these important issues and to drive both conversation and action.
Get In Touch
Learn more about what organizations are doing to act on diversity and inclusion.
Contact Us