Diversity and Inclusion Professional Development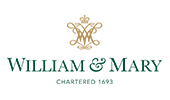 Diversity and Inclusion Professional Development
Challenge
The continual efforts required to maintain a work environment that values diverse backgrounds and perspectives and is welcoming to all.
Actions
Through the Office of Diversity and Inclusion, a series of professional development workshops are held each semester. These workshops are made known to all members of the faculty and staff to encourage the broadest possible participation.

In fall 2017, events included a supplier diversity fair focused on potential opportunities to use SWaM vendors (those that are small, woman- or minority-owned), seminars on the intersectional dimensions of identity and microaggressions, a "fireside chat" with President Reveley, and a workshop on supporting and including LGBT+ students and faculty.
Outcomes
Participation in the series has been strong, and the feedback received informs future programming. This is an ongoing initiative with an indefinite timeline; education and professional development are always works in progress.
Shifting our collective mindset from merely diversifying the workplace to building and sustaining an inclusive environment where all are welcomed requires continual effort. Often this entails taking the time to get together, focus on a topic, and learn from each other's expertise and experiences. Through these connections, we see meaningful change and growing sensitivity to one another.
Get In Touch
Learn more about what organizations are doing to act on diversity and inclusion.
Contact Us