Diversity and Inclusion (D&I) Incorporated in Corporate Responsibility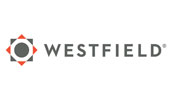 Diversity and Inclusion (D&I) Incorporated in Corporate Responsibility
Challenge
Articulate an understanding and drive engagement across Westfield demonstrating why D&I is a company priority shared by all, not simply an HR initiative.
Actions
Westfield evaluated how to ensure D&I efforts were actionable and recognized as an enterprise priority - not limited to being perceived as only an HR effort, focused on talent and workforce.
A Corporate Responsibility department was established, which included Community Investment and the Westfield Insurance Foundation. A new D&I department was then staffed within Corporate Responsibility. This change brought two like-minded departments together and demonstrated D&I is broader than an HR initiative. The new structure positioned D&I to work more closely with business units across the organization, while continuing to support talent and community initiatives. This reporting shift also required the Corporate Responsibility and HR teams to evaluate and enhance the roles they play and to redefine the areas of focus.
Outcomes
Corporate Responsibility continues to partner with business units across the organization, talent acquisition and talent management teams to achieve the D&l strategy. The HR team remains a key stakeholder in advancing the D&I employee goal. The D&I team and HR teams continue to strategize to ensure the teams are focused on the key areas we want to impact. HR and Corporate Responsibility collaborated to review the full scope of outreach to organizations and non-profits to build a focused, enterprise approach to strategic partnerships.
Get In Touch
Learn more about what organizations are doing to act on diversity and inclusion.
Contact Us