Disability Connect: We're Better Together (TM)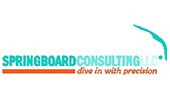 Disability Connect: We're Better Together (TM)
Challenge
People with Disabilities, Veterans and LGBTQ. These three constituencies each have unique workplace issues, often remaining siloed from one-another. In staying siloed, they don't get to learn from each-other's differences and they miss learning about the many issues they have in common.  When recognized, these issues in common can become opportunities for the constituency, their affinity group or network and the company.
Actions
Springboard created an annual event known as Disability Connect: We're Better TogetherTM .  Disability ConnectTM brings together Disability, LGBTQ and Veteran network leaders and their executive sponsors from across geography, industry and company to learn from one-another about issues, opportunities and best practices that impact one, two or all three groups in the workplace. Just some of the topics that have been addressed are: Self ID, Disclosure, Bias – both Conscious and Unconscious, Mental Health, Employee Benefits, Talent Acquisition, Etiquette/Sensitivity Training, Regulatory Impacts, Healthcare Disparities, Financial Education and Needs, Political Impact, Branding, Value Alignments and much more.
Outcomes
Participants walk away with a new or greater understanding of the three constituencies, formulating strategies to take back to their workplace that when put into practice, align with the theme, "We're Better Together", positively impacting the individual, their network and the company. Outcomes have ranged from a company expanding its' employee health benefits to many companies utilizing Springboard's cross-constituency etiquette and awareness training program.  The most important outcome has been participating companies bringing Disability ConnectTM into their organizations to generate internal, company-specific conversation and engagement on these most important issues.
Diversity is like inviting someone with a disability to a party; Inclusion is asking them to dance; and better yet, playing their favorite song.
Get In Touch
Learn more about what organizations are doing to act on diversity and inclusion.
Contact Us