Develop and Execute Diversity and Inclusion Education and Training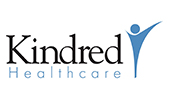 Develop and Execute Diversity and Inclusion Education and Training
Challenge
After securing leadership endorsement of an enterprise-wide Inclusion Strategy, our next step was to move forward with another strategic initiative – developing and executing diversity and inclusion education and training.  Kindred Healthcare is the nation's largest provider of post-acute care, with more than 100,000 dedicated employees taking care of more than 1,000,000 people in their own homes and in 2,654 locations in 46 states. As an organization, we knew diversity training would be very beneficial to our employees and essential to our long-term success. However, we also recognized that training without proper execution and measurement of impact would be futile.
Actions
Working from our Inclusion Strategy and partnering with Marketing and Communications, Information Technology (IT), Human Resources, and several other departments, we have made great process in establishing a wide variety of training platforms and media, including webinars, newsletters, brochures, instructor-led trainings, video vignettes, book clubs, conferences, and summits. Each platform or tools focuses on the topics of diversity, inclusion, cultural competency, supplier diversity, unconscious bias, compassion, empathy and leadership. 
Outcomes
We have developed a customized Beginning Diversity training course for all employees of Kindred Healthcare.  The course awards continuing education units (CEUs) for nursing and other ancillary professions. Other training courses designed include Inclusion Behaviors, Cultural Competency, Unconscious Bias and Supplier Diversity. Continuing Medical Education (CMEs) units and CEUs will be developed for physicians and other ancillary positions.
We believe that our greatest strength is the dedication and diversity of our teammates and their ability to make recovery and wellness possible for the more than one million patients we serve each year. Therefore, it is a top priority to attract top-rated talent and then commit to train and retain a quality workforce that reflects the cultures and diversity of the patients and communities we serve. By working together, we intentionally continue to build an inclusive workforce where diversity is respected and differences are recognized as a part of our strong culture. We are committed to treating each other with dignity and respect, as unique individuals with varied backgrounds and experiences. Whether providing direct care, cooking meals, cleaning a facility, or simply lending a smile, our employees are part of a diverse and talented team, without whom Kindred's success would not be possible.
Get In Touch
Learn more about what organizations are doing to act on diversity and inclusion.
Contact Us