Creation of Disability and Accessibility Business Resource Group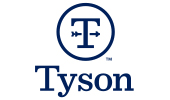 Creation of Disability and Accessibility Business Resource Group
Challenge
Tyson Foods did not have a Business Resource Group to support our team members who have disabilities or who are caring for family members with disabilities. 
Actions
In late 2017, a team member came to the Talent and Culture Department and asked to form a BRG for team members with disabilities and to provide support to team members serving as caregivers to family members with disabilities.  After an initial announcement across the enterprise, we had several team members who were interested in creating a group.  They met over several months and established their mission and goals.  The mission of the DisAbility and Accessibility Awareness BRG is: To foster a safe and inclusive environment at Tyson Foods for individuals with disabilities and those who support them through building awareness, continuing education and advocacy to create real change.  The group has three main goals, which are to:
Develop a culture of inclusion that is inclusive of people with disabilities, through a diverse candidate pool and successful recruiting that align with U.S./world population.
Create an environment that is inclusive and supportive of team members with disabilities and those who are caring for people with disabilities.
Provide training for people to improve inclusion/understanding of disabilities in the workplace.
Outcomes
The Disability and Accessibility Awareness BRG launched in 2018 and is working to increase its membership and influence in the company. 
As the largest U.S. food company, we have a unique opportunity – and responsibility – to make a difference. I'm proud of the commitments we've made to the CEO Action on Diversity & Inclusion and even prouder of the way our team is acting on them. If we want to truly understand and impact the world outside our business, we must be inclusive inside our business. Diversity makes us stronger.
Get In Touch
Learn more about what organizations are doing to act on diversity and inclusion.
Contact Us