Creation, Expansion and Education of Executive Diversity Council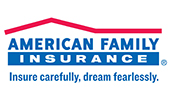 Creation, Expansion and Education of Executive Diversity Council
Challenge
Address the need for a sustainable commitment to building a culture of diversity and inclusion.
Actions
American Family Insurance created an Executive Diversity Council. The purpose of the EDC is: Demonstrate bold personal and professional commitment to diversity and inclusion (D&I); drive a culture of inclusion through our corporate values; and sustain diversity and inclusion efforts long term. 
The council includes diverse leaders who demonstrate their commitment to D&I personally and professionally. Members were selected using a set of characteristics and qualities that highlight their desire to champion and drive diversity and inclusion. As our enterprise grows we have included executives from our operating companies to ensure our diversity and inclusion efforts span across the enterprise. 
The council provides oversight and accountability for strategy design and implementation. Council members also serve as executive sponsors of individual diversity and inclusion initiatives.
Outcomes
The Executive Diversity Council currently has 18 members, including our CEO, Enterprise President, multiple vice presidents of the parent company, and leaders from our two main operating companies. The council completed formal inclusion education and a 9-week "Black History for a New Day" course which increases awareness of African American history, uncovers bias and creates allies. The EDC plays a critical role ensuring alignment and intersectionality of our D&I, corporate responsibility and social impact work.
Get In Touch
Learn more about what organizations are doing to act on diversity and inclusion.
Contact Us