Creating an Inclusive Culture for Individuals with Disabilities at The Ohio State University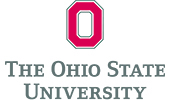 Creating an Inclusive Culture for Individuals with Disabilities at The Ohio State University
Challenge
Creating a work environment for individuals with disabilities that is both engaging and inclusive.
Actions
Furthermore, the Equal Employment Opportunity coordinator, ADA coordinator, and The Integrated Absence Management and Vocational Services (IAMVS) team in the Office of Human Resources work collaboratively to maintain and improve the productivity and quality of life of Ohio State employees with occupational and non-occupational injuries and illnesses through effective disability case management. Through this collaboration, Ohio State supports, accommodates and connects employees to both internal and external disability resources.
Additionally, Ohio State is one of the few higher education institutions that has a college-level project search program for those with disabilities. The Transition Options in Postsecondary Settings (TOPS) Program at The Ohio State University Nisonger Center offers individuals ages 18 and older with intellectual and developmental disabilities an unique opportunity to engage in Ohio State academic coursework and work experiences,  develop independent living skills and participate in campus and community organizations, social activities, and events.  To assist TOPs students with their job skill development and career exploration, several Ohio State departments have created student internship positions, which allow the students to immerse themselves in a variety of occupational settings.
Outcomes
The culmination of these efforts have increased awareness about inclusivity, and provided greater opportunities to and engage coworkers with disabilities.
Get In Touch
Learn more about what organizations are doing to act on diversity and inclusion.
Contact Us