Community Service to a Historically Underserved Community of Learners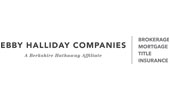 Community Service to a Historically Underserved Community of Learners
Challenge
To provide Compassionate Community Service to Underprivileged Students. 
Actions
Ebby Halliday Elementary School, located in southern Dallas, is named for our company's founder. It is a multi-cultural community of parents, stakeholders and staff dedicated to the development of a respectful and supportive learning environment. Students, the majority of whom were born into generational poverty, are challenged each and every day to reach their full potential as responsible individuals.
Outcomes
We're proud to be a part of supporting the great kids at Ebby Halliday Elementary and look forward to seeing them excel in school – and in life. Our employees and sales associates regularly support the school and its students through volunteering and providing mentoring at such events as Book Day and May Day. Each holiday season we, as a company, collect hundreds of toys, books, bikes, etc. to ensure that each child's dignity is honored and that they have gifts to open.
We are committed to growing our brands and offering our full range of real estate services to every member of our North Texas community who dreams of making homeownership a reality.
Get In Touch
Learn more about what organizations are doing to act on diversity and inclusion.
Contact Us