Center for Women and Business Women's Leadership Program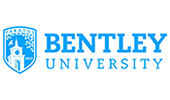 Center for Women and Business Women's Leadership Program
Challenge
Research from Bain/LinkedIn indicates that women enter the workforce with less confidence and lower aspirations for top management than men and the gap persists as they reach mid-career. At the same time, unconscious bias and workplace dynamics continue to make a woman's path to leadership more challenging. The result is less women in the talent pipeline advancing into senior leadership. According to McKinsey/LeanIn, women held only 19% of C-suite roles in 2016.
As part of a best-in-class business education, how can we empower young women with strategies for self-advocacy and leadership advancement before they enter the workforce? How can we prepare them be more successful, satisfied, and confident to continue on the path to leadership?
Actions
The Women's Leadership Program was developed to empower young women to lead. Each year, 45 women are selected to participate based on strong leadership potential demonstrated during high school. The four-year program, which includes a yearly financial award, fosters confidence by enhancing leadership competencies and building an understanding of gender equity.
The students participate in co-curricular, workplace and academic learning:
• Skills workshops focused on communications skills and inclusive leadership.
• Interactive discussions exploring critical gender diversity issues and strategies for self-advocacy.
• Strengths-based assessment to identify unique strengths as a leader and team player.
• Real-world perspectives through meetings with corporate mentors and visits to progressive companies implementing diversity initiatives.
• Related elective courses.
Upon completion of the program, the students have developed the essential skills, strategies and confidence needed to persist and advance in the workplace. Details of the program are available at www.bentley.edu/cwbleaders
Outcomes
The first cohort of students will start the program in fall 2017 and graduate in 2021. They will be empowered with an understanding of how to leverage their strengths and knowledge to move into leadership and, as leaders, how to create and value inclusive environments. 
Bentley has a history to be proud of—100 years and counting, in fact. Throughout that time, we have had a notable, longstanding commitment to ethics, inclusion and opportunity for students, faculty and staff from all backgrounds. Bentley has sought to create an educational community that connects young men and women with world-class faculty and staff, working in tandem to prepare for a world that needs bridge-builders, problem-solvers and civic-leaders. A critical aspect of participating in this community is recognizing that our view of the world may be different than that of those with whom we live, learn, and work. Through Bentley Brave, the Center for Women and Business Women's Leadership Program, and the Bentley Men of Alliance, we believe our entire community will continue to better see, share and understand each other's differences. Examining our own identities and learning about the experiences of others may require engaging in environments and situations that do not always feel comfortable. But that is what being brave is all about, and I'm proud of what Bentley does every day to advance these ideals.
Get In Touch
Learn more about what organizations are doing to act on diversity and inclusion.
Contact Us