Celebrating Women's History Month & International Women's Day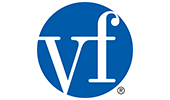 Celebrating Women's History Month & International Women's Day
Challenge
As a global organization with 70,000 associates globally, VF wanted to craft a synergized effort to celebrate International Women's Day and Women's History Month across brands, regions and functions.
Actions
VF's global I&D team collaborated with our four women's employee resource groups (ERGs) in North America, Europe and Asia to align our efforts to recognize Women's History Month and International Women's Day, and to leverage the day's theme #balanceforbetter. Events ranged from panel discussions from two The North Face women athletes to community service with local Girl Scouts to fundraising for breast cancer awareness, to volunteering with specially-abled kids in Bangalore, India! We also hosted our first Women's History Month global webcast with Lisa Ling, journalist, author and host of CNN's This is Life. We engaged the Executive sponsors of our Global Women's Activation Council, Tom Glaser VP, President of Supply Chain and Anita Graham, VP, CHRO, to share a correspondence with all associates globally reminding them of our pledge to Paradigm for Parity, our commitment to gender equity at all levels at VF and encouraged associates to participate in the activities planned throughout the month.
Outcomes
VF launched two additional women's ERGs on International Women's Day at our Timberland brand and our EMEA headquarters to advance our commitment to gender parity. The global webcast with Lisa Ling was viewed live in 60 different countries and streamed at our Vans headquarters in Costa Mesa, California. We had over 10 different events throughout March amongst our women's ERGs that culminated in 75 unique posts to our intranet site with the hashtag #balancebetter and hundreds of comments, likes and impressions.
Get In Touch
Learn more about what organizations are doing to act on diversity and inclusion.
Contact Us